Transitions are hard, and making the transition from Phoenix to Greensboro has been tougher than I was anticipating! There are so many little things that have to be taken care of when you close a business and open a new one. Besides all the boring legal stuff, I had to create a whole new website and branding, set up my studio, and more! I wanted to pull my hair out most days, but I survived and now I am officially up and running! I'm so excited about my new website and I would LOVE to hear your feedback! So feel free to check it out and leave me a comment on your favorite blog post!
To celebrate, I am having an amazing Grand Opening Sale! There are a couple amazing ways to save, so here are the details!
Book your session and receive 20% off your session fee!
Refer a Friend and receive an additional 10% off for each referral! Refer up to 3 friends to receive a total of 50% off your session fee – a possible savings of over $200!!
Click Here to View my Pricing Guides
I cant wait to hear from you!
*Fine Print –  Session must be booked by July 31st, 2016 and must take place before October 31st, 2016. Sale is applicable for ALL session types, Luxe and Petite. Contract must be signed and Retainer fee must be paid upon booking. To receive the Refer a Friend Discounts, they must also sign and pay. Remaining balance with discount is due at time of session. All session fees are subject to applicable NC Sales Tax.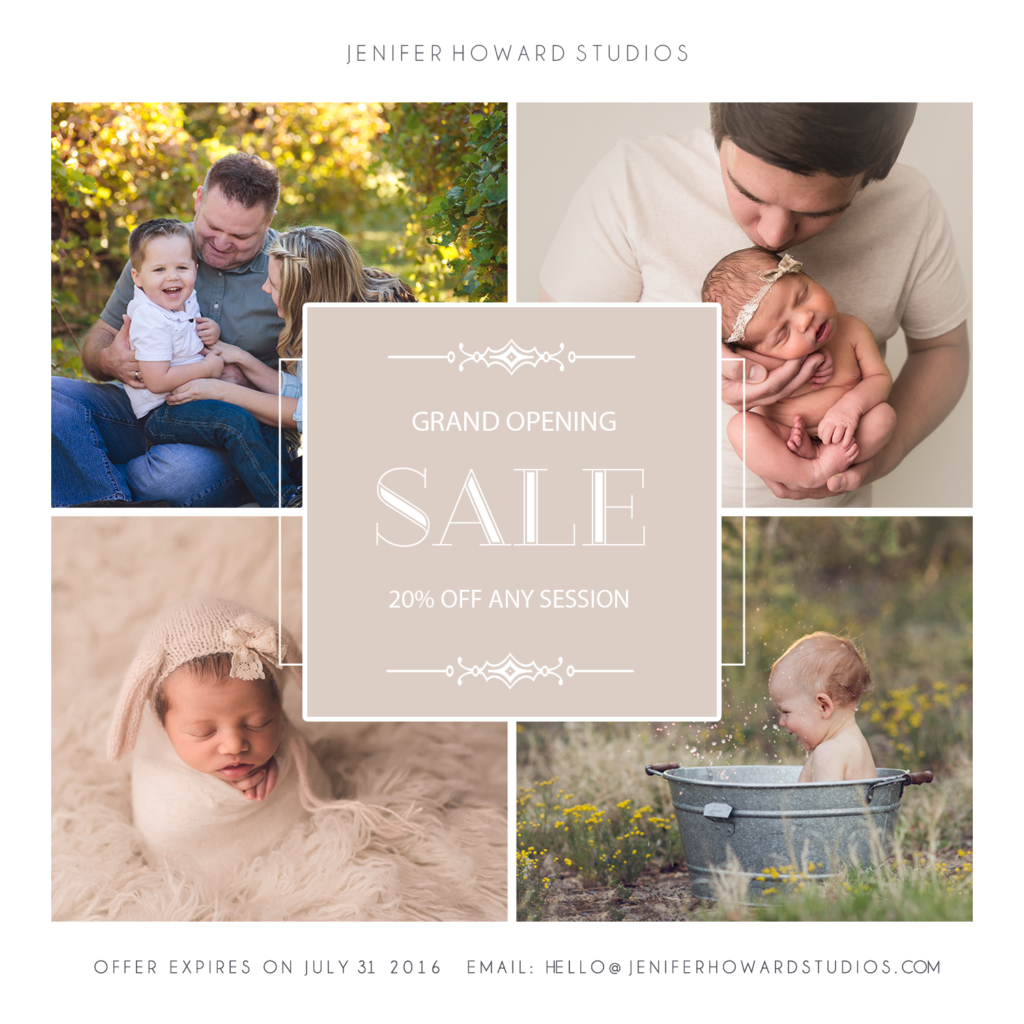 Photographers Near Greensboro, Photographers near Kernersville, Photographers near High Point, Photographers near Oak Ridge, Photographers near Summerfield