Jenifer Howard Studios is a Newborn and Baby Photographer near Greensboro NC
There is something to be said about a baby in a fuzzy bear hat. I don't know what it is exactly, but something about it is THE MOST ADORABLE thing! I mean, Can you even handle how stinkin' adorable!?!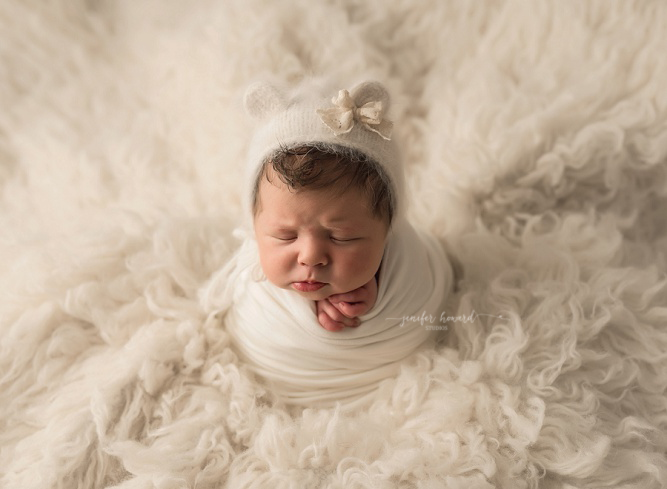 Baby Madison was so amazing for her session. I collaborated with the fabulous Art By Ashley Photography, another local Greensboro Newborn Photographer, on this session so that we could have some fun and perfect some poses. Madison fell asleep almost instantly after I swaddled her. She loved being all cozy and warm! I love starting my sessions out with the "potato sack" pose. It is not only adorable, but since the babies are swaddled, they usually fall into a nice deep sleep so we can continue with the session.
The fun thing about collaborating with another newborn photographer is that they know all the "tricks" of the trade! There are so many little tiny details that go into posing newborns, so working with someone who was doing exactly what I was thinking was pretty amazing!  Especially when, for a couple brief minutes, Madison preferred being awake. Ashley and I would take turns brushing our hands softly over her eyes and nose so she would close her eyes for just a second while one of us grabbed the shot.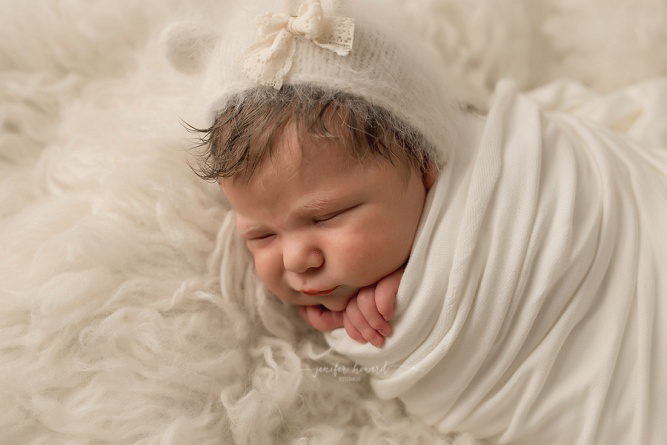 I had been dying to use this gorgeous vintage quilt layer from Twine & Lace! I love how it coordinated perfectly with
Ashley's Lavender Red Owl wrap and my wool layering piece from Ababa Baby!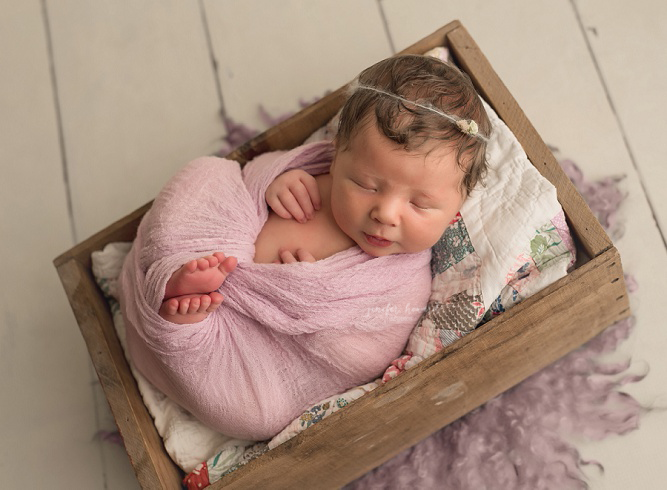 Just when you thought that fuzzy bear hats couldnt get any cuter, I give you, vintage lace baby bear hat!
Bear hat from Baby in Vogue




Newborn and Baby Photographer near Greensboro NC
Newborn Photographer near Winston Salem NC
Baby Photographer near High Point NC