Burlington NC Newborn Photographer – Deanna
Burlington NC Newborn Photographer – If you saw Taleesha's Maternity session, then you know what to expect! Deanna was absolutely perfect!
A question I get asked often is, are newborn sessions hard or easy? Its kind of a tough question to answer! I love newborns because they are so sweet and snuggle, they cannot run away, and they can usually be consoled one of three ways! Newborns take a different type of skill set that doesn't require singing baby shark or if you're happy and know it, over and over to get a good reaction (I'm looking at you One Year olds), but being extra patient while bouncing or patting baby's bum after re-positioning for the 5th time in the same pose just to take one picture for the gallery! I've been specializing in newborns for almost 5 years now, and have learned quite a few tricks in the past few year to help the session go smoothly, whether baby is in the best spirits, or not!
Let's get back to Deanna! I mean from the perfect cheeks and sleeping through most of her session, I could have photographed this gorgeous girl all day!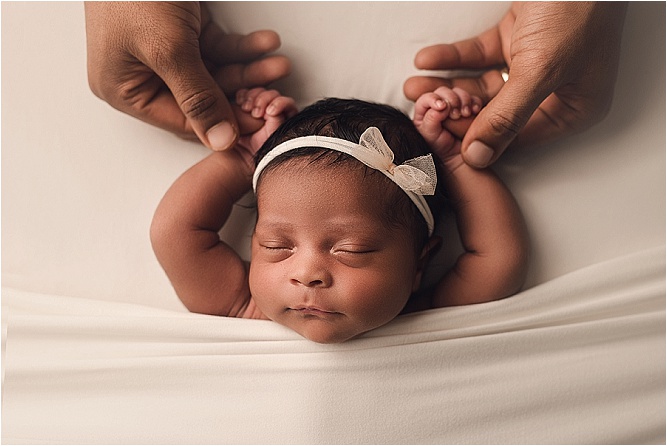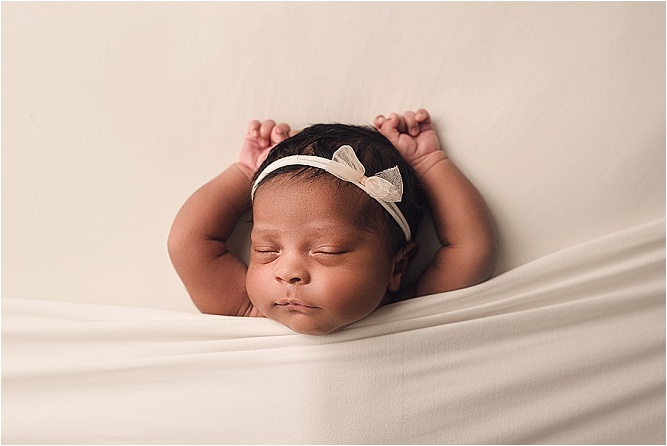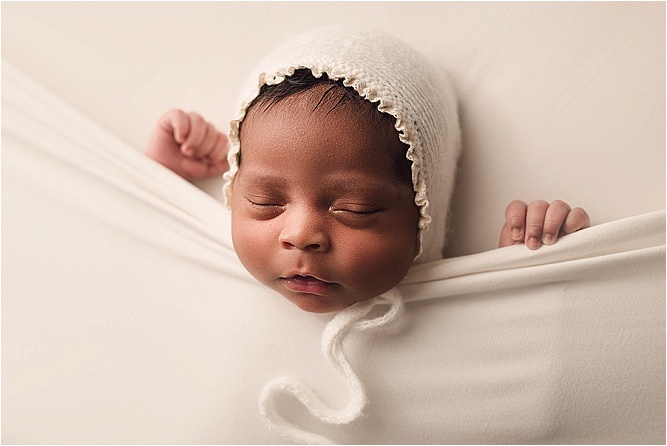 Since her birthday is close to Valentines Day, we had to through in some sweetarts and pink!

This little bed from Rozzi Rayne is a must have if you are a newborn photographer!