Summerfield NC Maternity Photography – Kelly
I was so excited to move into my new Summerfield studio this past April! It has opened up so many new possibilities for shooting! I can't wait to share photos of the new space, but today I want to share some photos of this gorgeous mama – Kelly from her Summerfield NC Maternity Photography Session.
Kelly reached out for a Summerfield NC Maternity session a few months back! After our pre-session consultation, we decided on a Petite In -Studio Maternity session! We started the session off with a simple turtleneck bodysuit from my client closet! I love this look, it is so timeless and shows all the right curves! Kelly, of course, nailed every pose!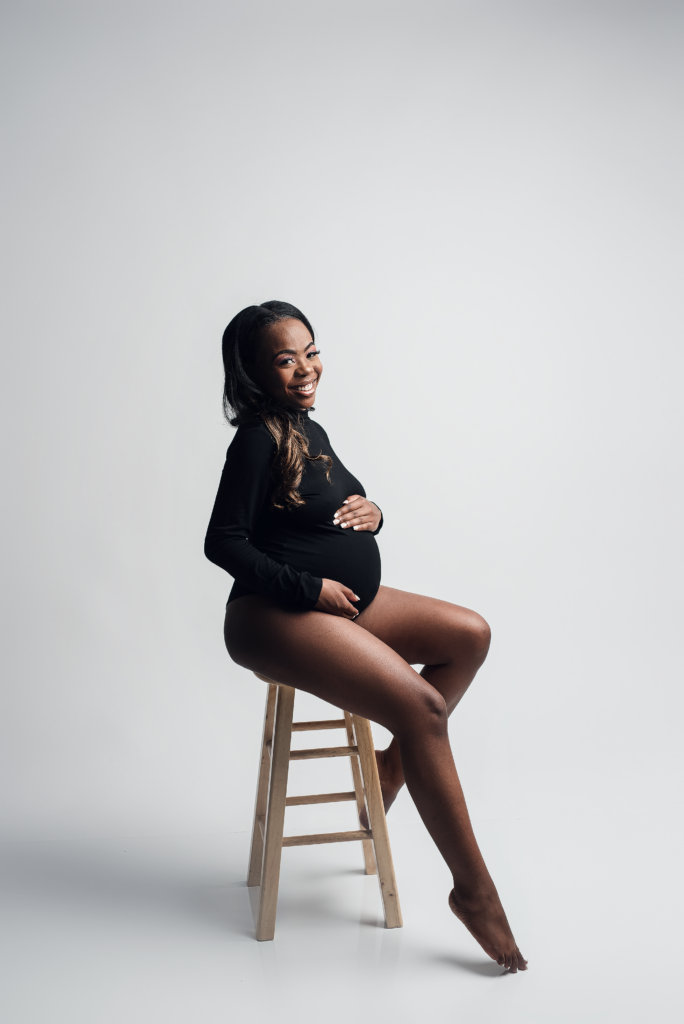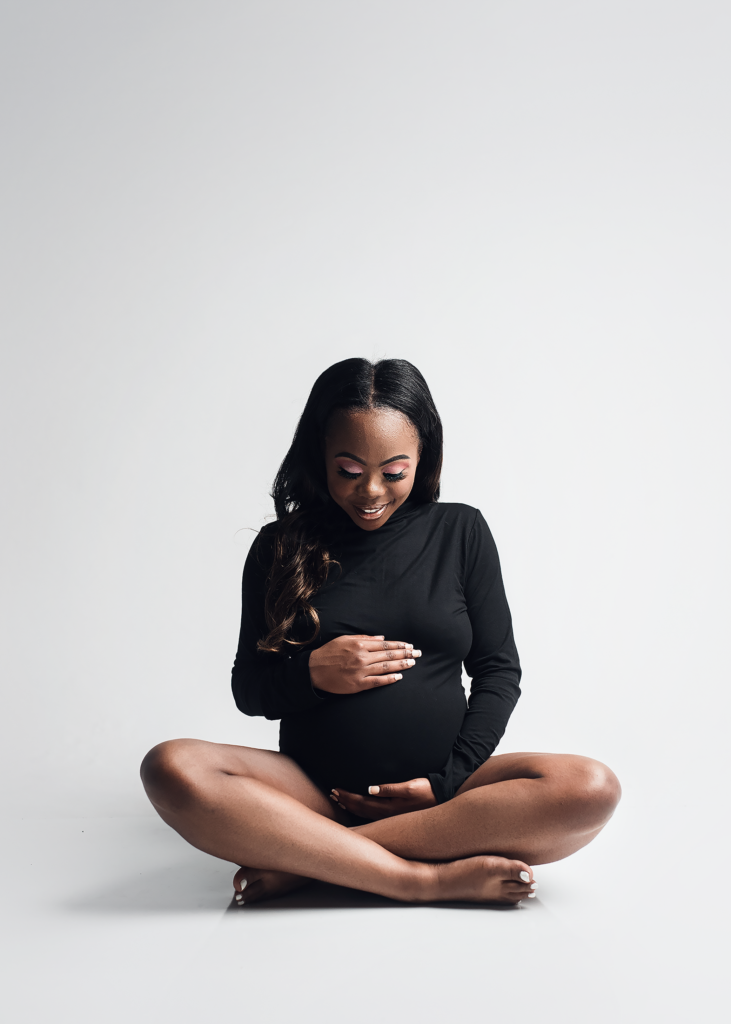 After the bodysuit, we moved on to this beautiful fitted dress with lace chiffon mermaid bottom from my client closet!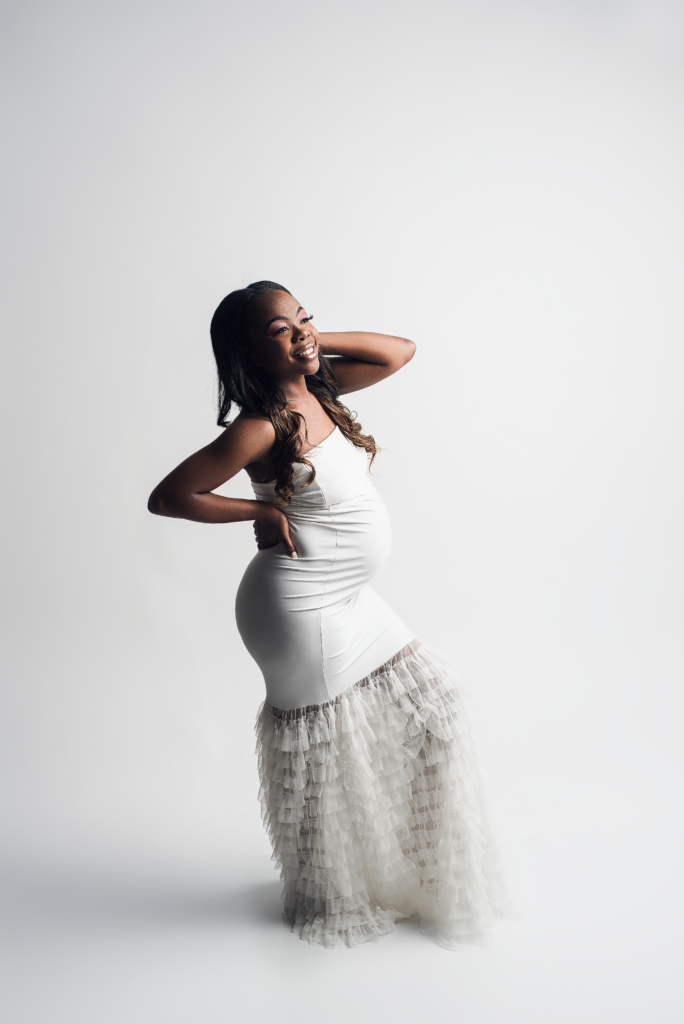 The next dress that Kelly chose was this beautiful lace off the shoulder dress that you can find on Amazon!


We ended Kelly's session with the beautiful soft pink dress she brought to go with the rose bouquet I made! Kelly told me she loved roses and wanted to find a way to incorporate them into her session! So, the day before her session, I took a quick trip to Trader Joe's for some roses and Eucalyptus greenery to make a bouquet!

I love creating these simple, timeless maternity sessions for my clients! It was a true pleasure to work with Kelly for her Summerfield NC Maternity Photography Session and I am looking forward to photographing her baby girl in just a few weeks!