Kernersville NC Newborn Photographer
I received a call one evening from a sweet mama who was looking for some maternity photos with her family and had found my info online- she explained that she had something booked but that for one reason or another it just wasn't going to work out and she was really hoping for something soon!  We chatted for a bit and scheduled a maternity session for later that week! While chatting, she decided to go ahead and book a Grow with Me Package to capture their newest addition throughout her first year! As a Kernersville NC Newborn Photographer, this always makes me so excited! It is so fun to capture these sweet babes throughout their first year!
The maternity session went great –  Crystal and Jason have four beautiful children between them and Isla is their first together! I was so excited to photograph all of them again when Isla arrived! They all nailed it! I don't get many families with more than 2 or 3 kiddos – so to photograph 4 siblings and a newborn, I was a bit nervous! They made my job so easy though! Check them out!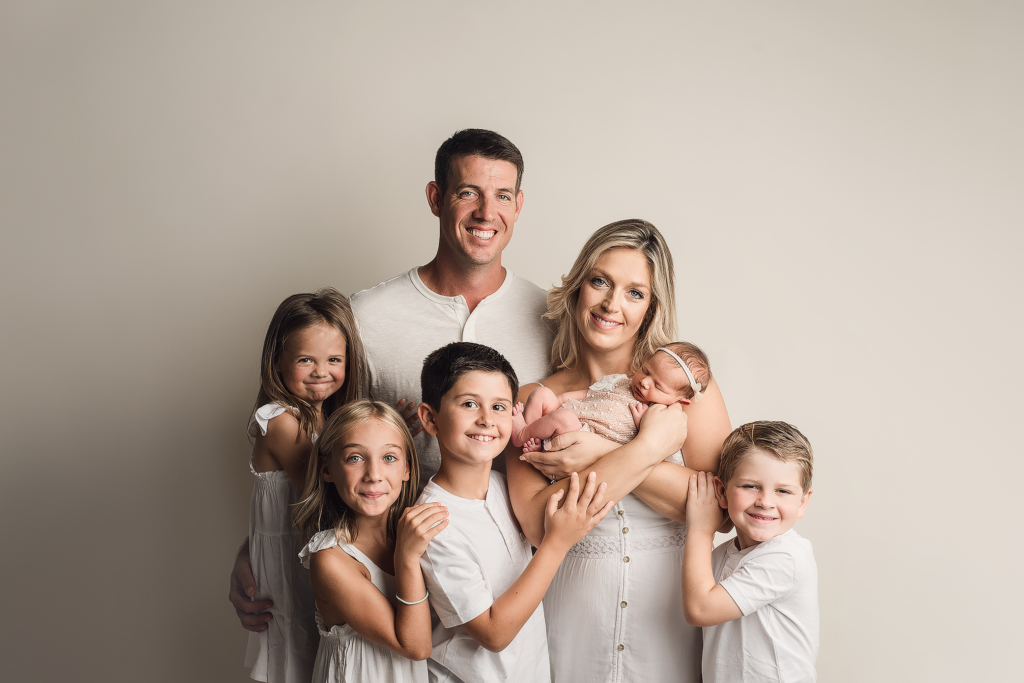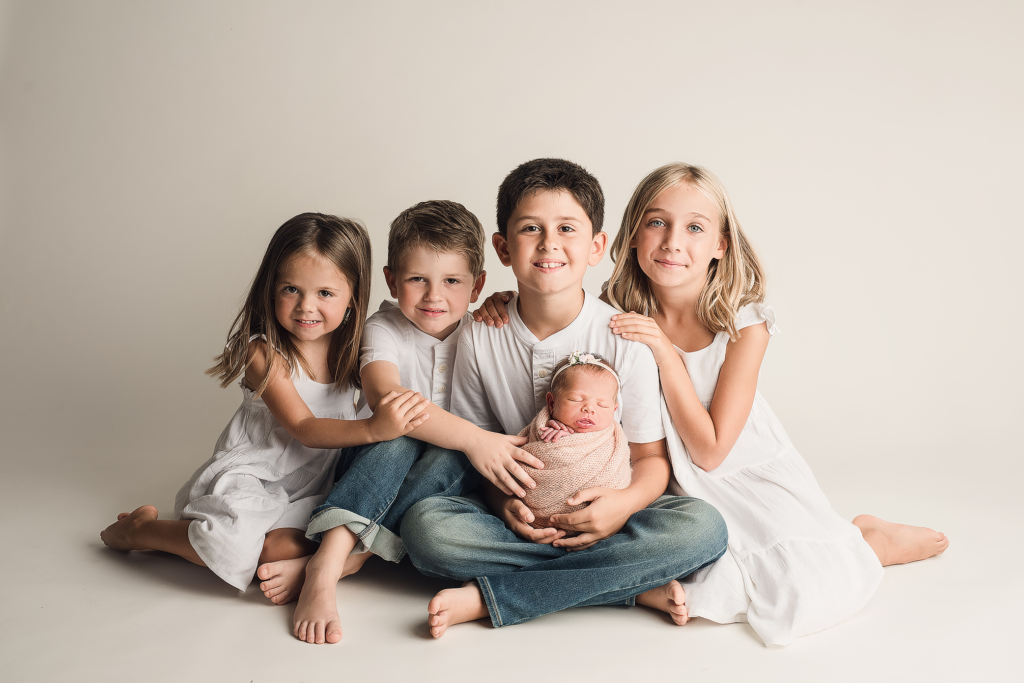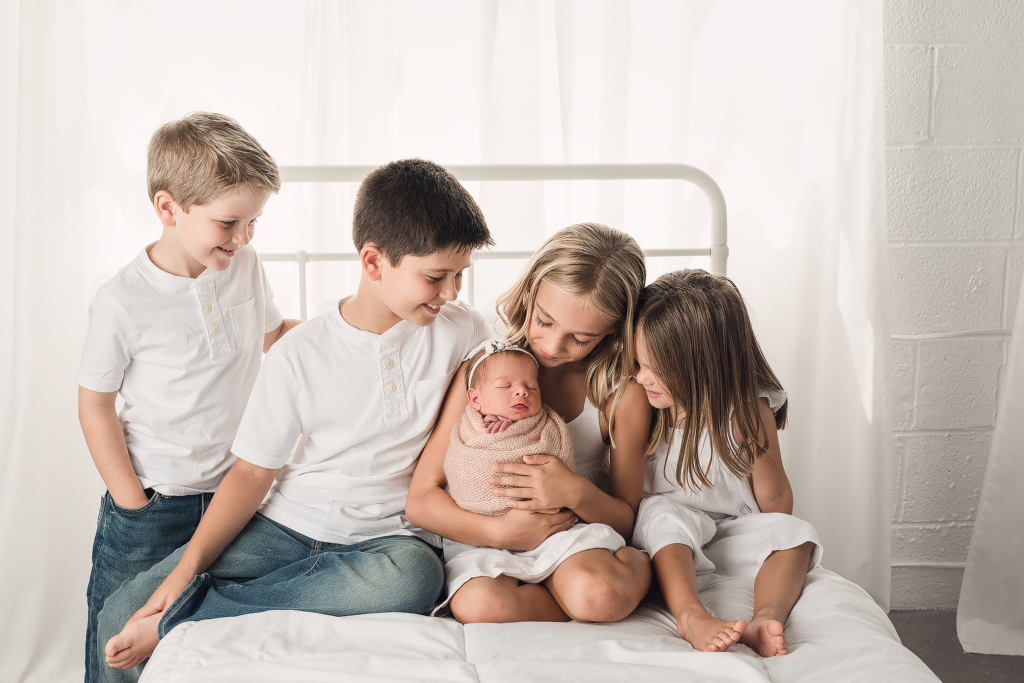 I mean, can you even!?? They were all just perfect! We also had to get some sweet snuggly photos of Crystal and Jason with their newest addition!!




Then the star of the show took over – Miss Isla!



I love getting photos of everyone's hands with the baby !