Stokesdale NC Family Photographer
I met the beautiful Crite Family last fall when Casie reached out for family photos! While peak fall is often a favorite time for photos, it also seems to be the busiest time of year! Between sports, school events, rain storms and random arctic blasts, finding the perfect day can be hard! We were able to find a date that worked last fall and used their beautiful home as the backdrop for their session! I was so excited when she reached out to me for a summer sunflower session!
This is the 4th year I have been photographing at Dogwood Farms! It is a favorite spot this Stokesdale NC Family Photographer ! Chris – the owner does such an amazing job with his sunflowers and wildflowers, and the expansive views of Hanging Rock and Pilot Mountain with the sun setting behind them make it even more magical!
During Casie's pre session consultation for her Luxe Family Session, we talked about the shots that she was looking for and about what outfit color choices would look great at this location! You can NEVER go wrong with neutral and earthy tones – and this session just proves it again!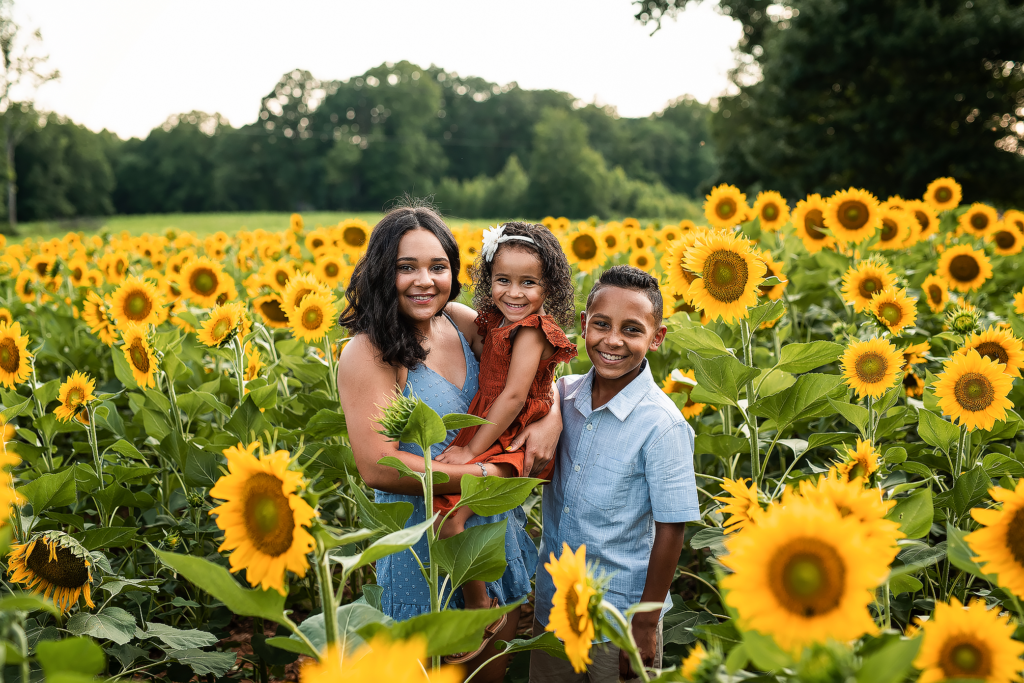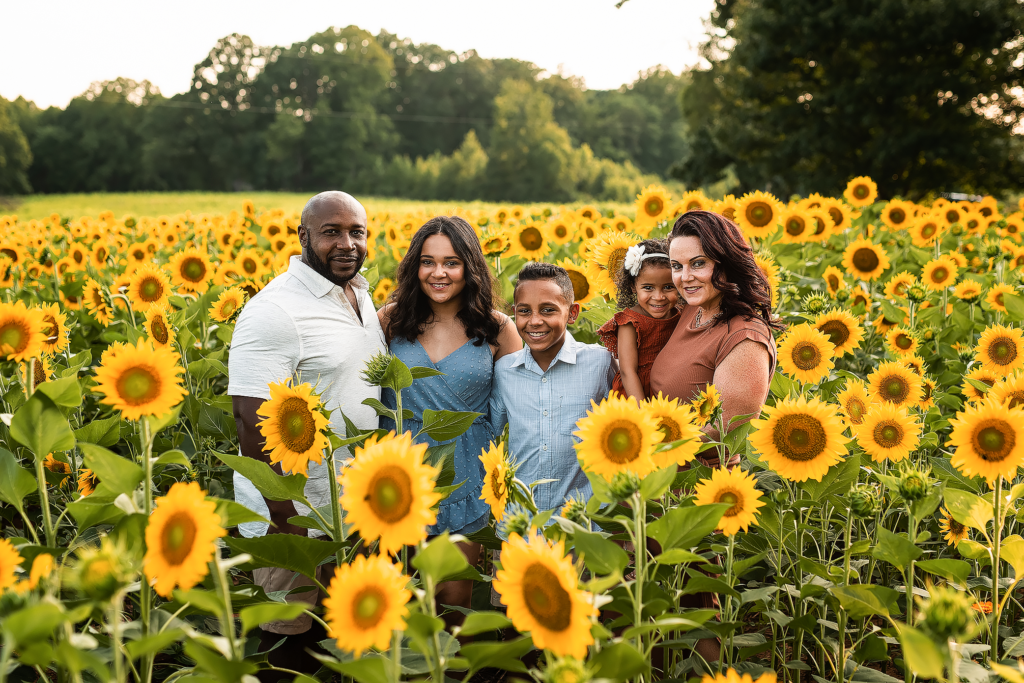 I loved this dusty blue, cream and rust combo! The different shades of blue and different textures on the dresses looked amazing!
We started the session in the front sunflower fields before making our way towards the fields in the back of the venue. We had to stop in the wildflowers on the way down – the view was just breathtaking!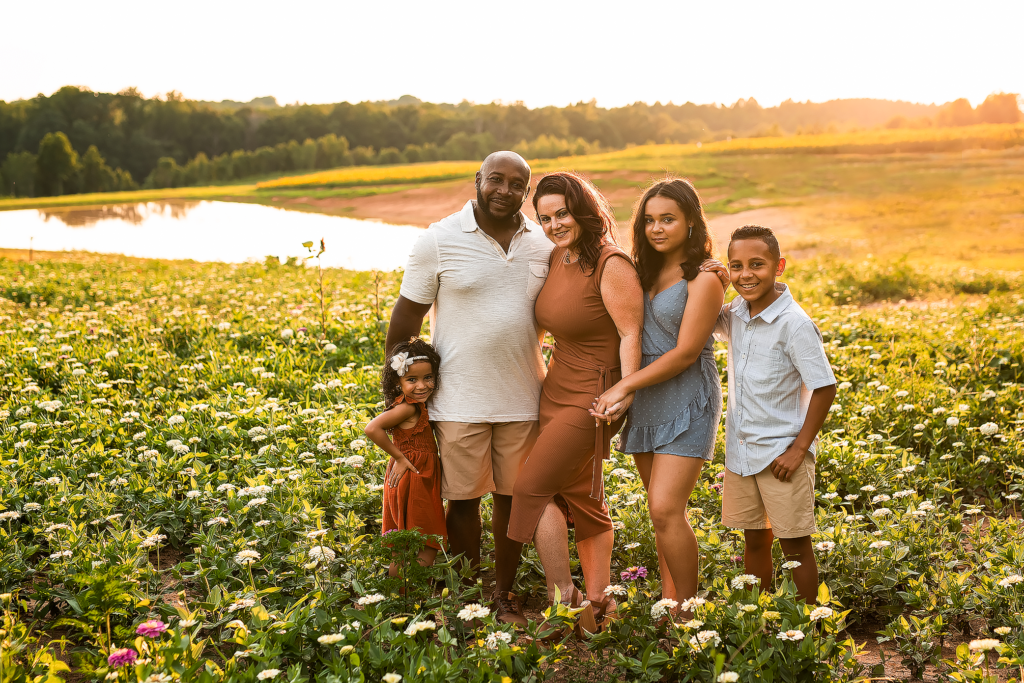 Of course, we also got individuals of all of the kids! They were rockstars!



Casie mentioned to me that she really wanted individual photos of her and each of her kiddos! So we did that next!



I feel so honored to capture these beautiful moments with families and even more honored when clients return to me year after year!