Kernersville Photographer – The Studio. One of the things I was saddest about moving here to Greensboro, was that I was going to be losing my beautiful studio space! We had moved into our last house with my studio in mind and I loved it! It had the perfect amount of space for my sessions, as well as a nice sitting area for clients. It helped define the shooting area and allowed parents to sit back and relax. The old studio is definitely missed, but I am excited for the new space and how it is coming together!
I am currently in living in a space where we cant make many changes (new flooring for example), but I was able to convert the formal living room into a studio space. Creating a pretty and functional space can be quite the challenge! Especially when you have an abundance of props! It was a "challenge" accepted moment, and so far, I'm happy with the results! As my business starts to grow here, I'm sure I will be making changes, but for now, I'm loving how my little space is turning out!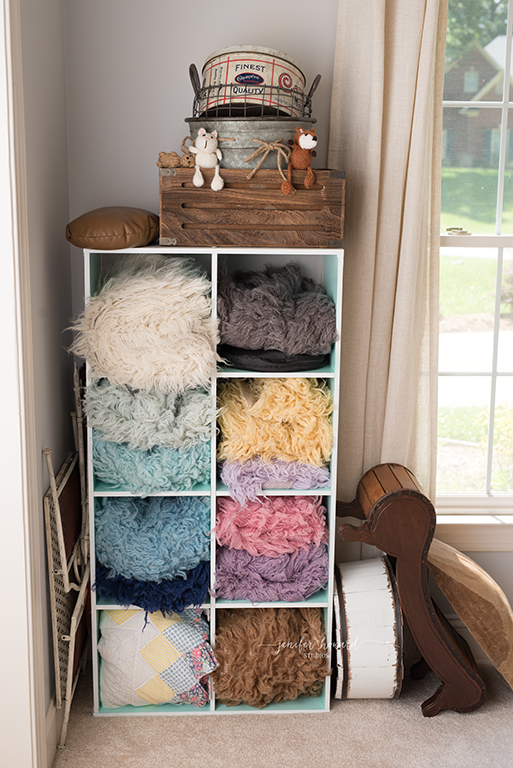 I love flokati rugs! They give great texture to photos and make the subject pop!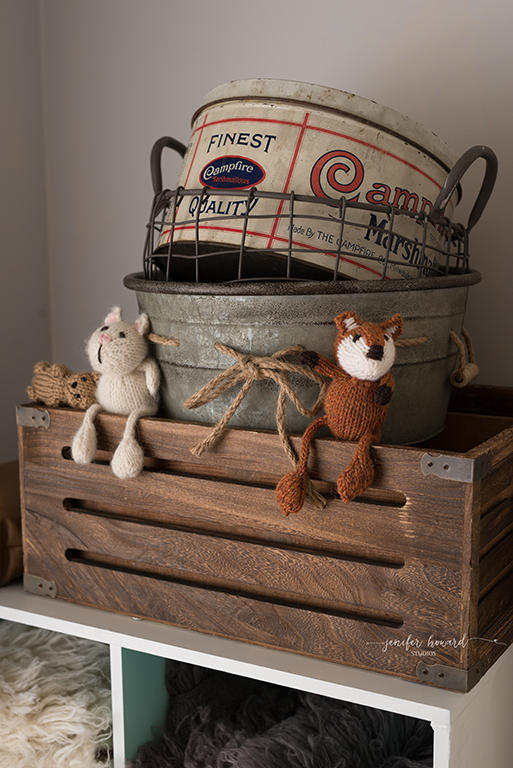 A couple of my favorite props are up on this shelf, which one is your favorite?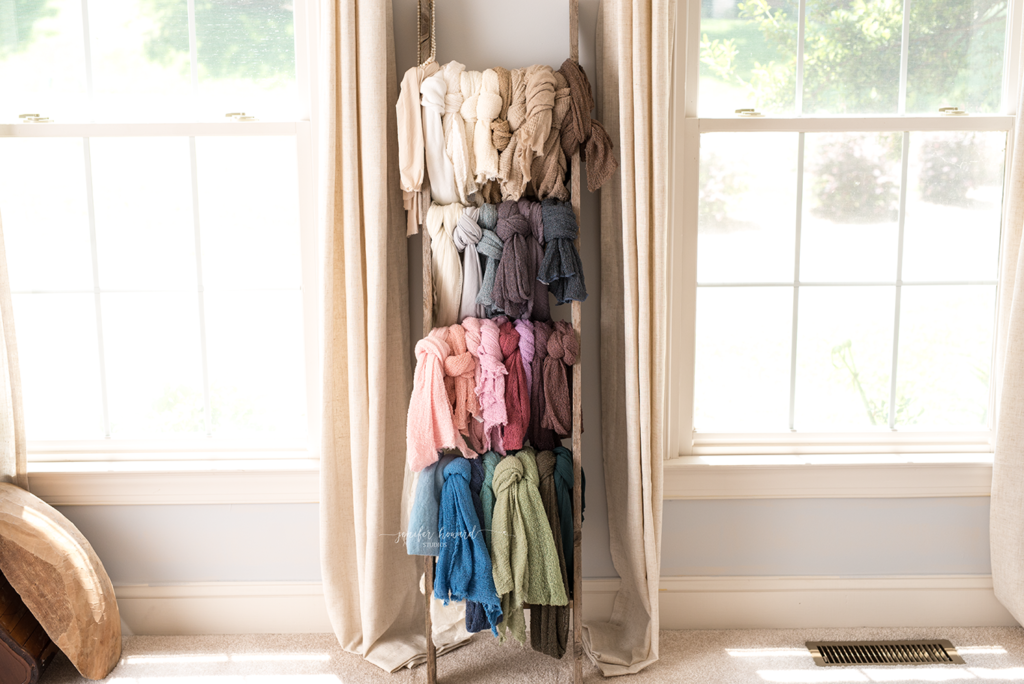 I think this reclaimed wood ladder is my favorite piece in the studio! I am a slightly obsessed with wraps. Newborns LOVE to be swaddled, so why not let them while being wrapped in different textures and fabrics! 

Neutral layers = LOVE!

My space is small, so to save on room, I opted out of the standard newborn posing bean bag and created this perfect sized posing table!
It folds up nice and neat to allow for easy clean up and movability during the session.

All of my bonnets are made with extra soft yarn, so your baby is comfortable! I also have a collection of newborn outfits that are made to fit all the tiny features of newborn babies.

You will have access to my tieback collection. I have found that simple tiebacks with small bows or flowers allow the focus to remain on baby!

My fabric collection is always growing. I love getting different colors and textures for all those sweet bean bag poses!
Kernersville Photographer, Greensboro Photographer, Winston-Salem Photographer, High Point Photographer, Summerfield Photographer