Greensboro Maternity and Newborn Photographer
Greensboro Maternity and Newborn Photographer – When Ashley contacted me about a Bump to Baby session, I was so excited! I love getting to photograph family's stories and a Maternity and Newborn Session is the PERFECT way to do it! We had so much fun during Ashley's Maternity session. It may have been hot and humid (August in North Carolina is killer), but Ashley looked incredibly gorgeous anyways!
I always suggest photographing maternity sessions around 30-34 weeks. I have found that these weeks are the peek of the pregnancy glow with the perfect baby bump, and your comfort level hasn't hit ground level yet!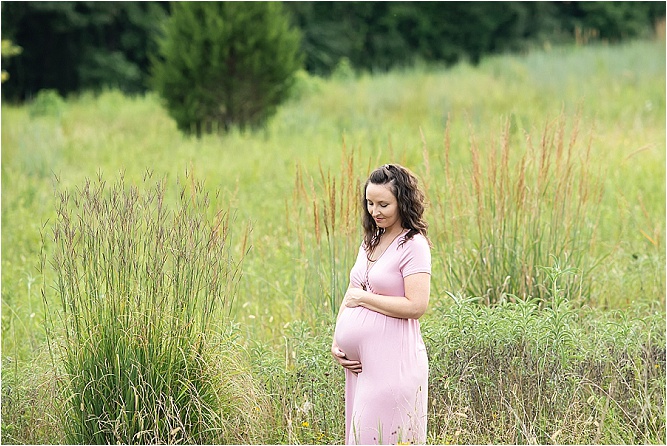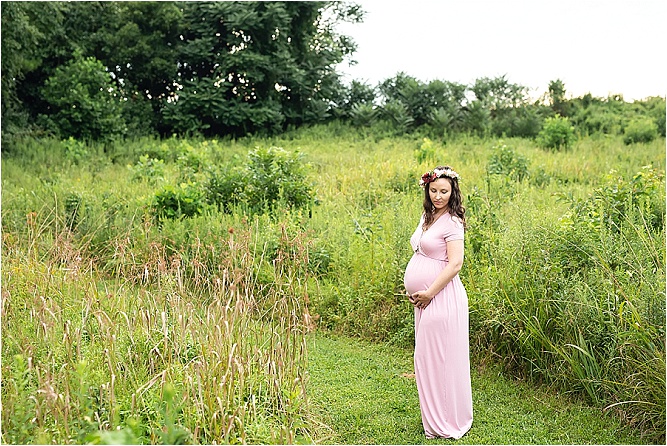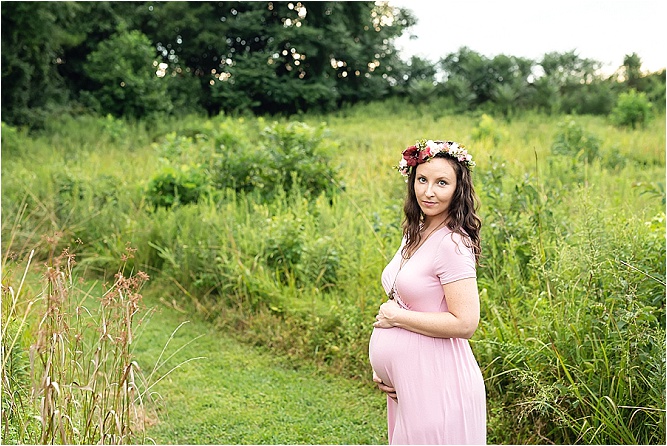 Aren't the soft pink tones of Ashley's gown just perfect? 



So, What happens next? Once your maternity session has been delivered, it's a waiting game for baby! Newborn sessions are best when scheduled between 5-14 days new, but can be successful up to 6 weeks.
Ashley contacted me right away when Charleigh arrived! She let me know she had an idea for a little Halloween set, since she was an October baby and was hopeful that Charleigh would cooperate for it! Fall is by far my favorite season, so this pumpkin and candy corn set up was all the favorite things rolled into one photo!

I mean, could this get any cuter!?!?!?
We got some other amazing images during her Petite Newborn Session as well! Here are a few of my favorites!



This tie back from Edna Magdalene is my absolute favorite for newborn sessions! Its just big enough, but still dainty!